Principle Investigator
---
Dr. Hang Ren
Assistant Professor
Postdoc, University of Utah, 2016-2018 (Advisor: Henry S. White)
Ph.D., University of Michigan, 2016 (Advisor: Mark E. Meyerhoff)
B.S., Sun Yat-Sen University, 2011 (Advisor: Cheng-Yong Su)
Email: hren@utexas.edu
Postdoc Fellows
---
Dr. Heekwon Lee
Heekwon Lee received his Ph.D. degree in Mechanical Engineering from the University of Hong Kong under the supervision of Dr. Ji Tae Kim in 2022. His research interests lie in electrochemical additive manufacturing using scanning probes and its characterizations for catalyst applications.
Dr. Tamilselvi Gurusamy
Tamil received her doctorate in physical chemistry from the Indian Institute of Technology Madras, India, under the supervision of Prof. Kothandaraman Ramanujam. Her research focused on manipulating MWCNT's electronic structure by non-covalent modification with various moieties for electrochemical biomolecule sensing and oxygen reduction reaction. She used a non-noble metal-based catalyst for the electrochemical synthesis of ammonia from nitrogen. Her current project at Dr. Ren's lab involves studying the electrode-electrolyte interface using SECCM.
Dr. He Zhang
I received my Ph.D. from Changchun Institute of Applied Chemistry (CIAC), Chinese Academy of Sciences (CAS) & University of Science and Technology of China (USTC) under the supervision of Prof. Shaojun Dong in 2020. From 2021 to 2022, I was a research assistant in Dong's Lab. My research interests were focused on enzyme-based bioelectrocatalysis, bio- photoelectrocatalysis, and biosensors. In Ren Lab, I will focus on single-entity electrochemistry.
Graduate Students
---
Yufei Wang
Graduate Student
The University of Texas at Austin (May 2021-Current)
Miami University (January 2019-May 2021)
B.S., Hebei University (2018)
Yufei received her B.S. from Hebei University where she worked with Professor Lijuan Wang exploring chiral separation in Pharmacy. She joined the Ren lab in 2019 and was prepared to work on electrochemistry at Nanoscale. In her free time, Yufei enjoys watercolor painting and traditional Chinese painting, watching films, and going to the supermarket.
Lei Pan
Graduate Student
The University of Texas at Austin (2020 – Current)
Hi, I'm Lei, from a lake city, fishing from an early age, now working on using scanning ion conductance microscopy to study interfacial processes in electrochemical catalysis. In my free time, I like playing origami, wandering in libraries, and watching movies.
Changhyun Ryu
Graduate Student (Aug 2022 – Present)
I'm from South Korea, and I received my B.S and M.S degrees in Chemistry from the Yonsei University in Korea. During these days, I studied electrocatalysts of carbon dioxide reduction reaction and electrodes of the lithium-air battery via scanning electrochemical microscopy and COMSOL Multiphysics simulation.
In my free time, I usually watch and play sports or online games.
Hyein Lee
Graduate Student (Aug 2022 – Present)
Hyein Lee received her B.S/M.S degree in the chemistry department from Kyung Hee University, South Korea. Her research interest is in investigating mechanisms of nanomaterial electrocatalysis and in controlling the selectivity of electrocatalysis products by using surface resonance. She enjoys drawing with an iPad and exercising at the Gregory Gym in her spare time.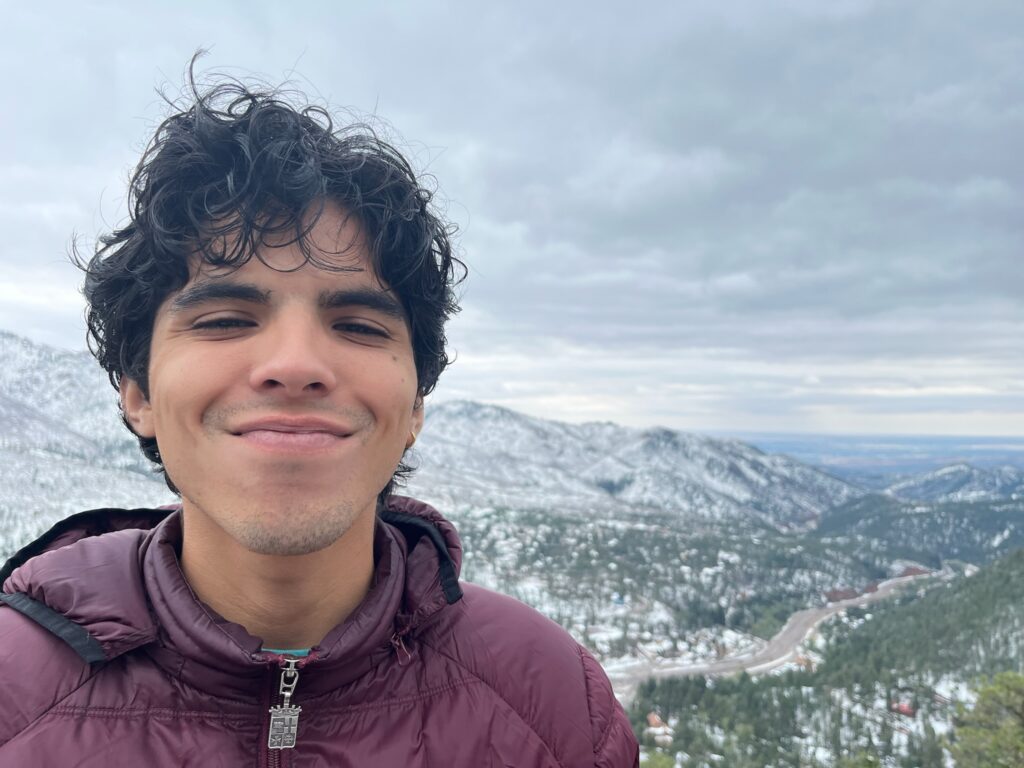 Iván ElÍas Mondaca-Medina
Graduate Student (Aug 2022 – Present)
Education: Colorado College (2017-2021) B.A. Chemistry
My research was focused on developing electrochemical sensors, functioning off the principles of bipolar electrodes and molecular imprint polymers, for detection of lead and PFAS in drinking water. I joined the Ren lab in 2022. In my spare time I enjoy long distance running.
Debasree Mandal
Graduate Student (Aug 2022 – Present)
I did my Master's from Indian Institute of Technology, Bombay, India. Under the guidance of Prof. Subramaniam Chandramouli, I explored magneto-electrocatalysis for my master's thesis. Now in Dr. Ren's group, I will focus on understanding Nanoscale electrochemistry.
In addition to my constant interest in sports, I also enjoy drawing and watching movies.
Undergraduate Students
---
Jesús Alberto Muñoz Castañeda
Undergraduate Student
The University of Texas at Austin (2019 – Current)
An international student from Mexico, currently in his third year of a Bachelor in Science Degree in Chemistry. During his time at The University of Texas at Austin, he has previously worked on data mining efforts in Computational Chemistry. After graduation, his plans are focused on Graduate School.
Mia Xu
Undergraduate Student
The University of Texas at Austin (2023 -)